ECC PRESS
Bronx New York Rescue
March 24, 2013
A touching story about a difficult rescue Empty Cages Collective has been helping with in the Bronx.
http://www.lifewithcats.tv/2013/03/18/forever-friends/
Empty Cages in People Magazine
February 11, 2013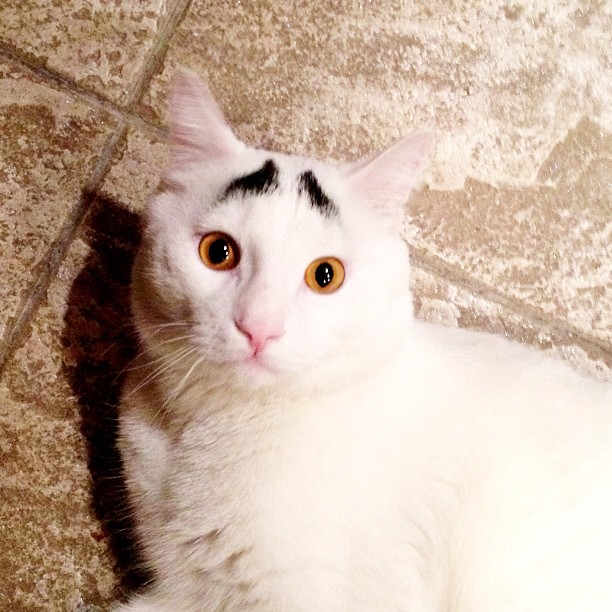 People magazine recently featured Empty Cages Collective on their website. Devotee Sam The Cat is an overnight celebrity on the internet. Sam has over 20,000 followers on Instagram, nearly 5,000 Facebook friends and a dedicated website to his unusual and striking markings. Abandoned in a carrier on the cold, mean streets, Sam needed veterinary attention and a safe place to land. His proud forever family chose to use the attention Sam is getting as an opportunity to raise awareness about the plight of homeless animals and our work here at Empty Cages Collective by donating a portion of all Sam The Cat merchandise to our rescue. Thanks Sam and Fam!
Empty Cages Head Stands Up for Shelter Cats
July 19, 2012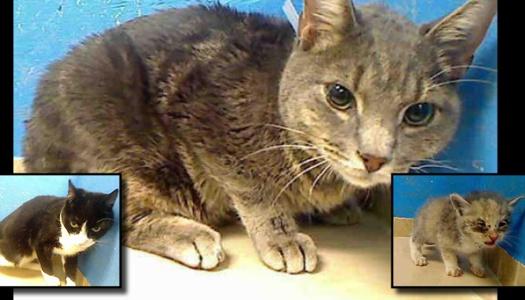 A computer glitch is killing cats at New York City's animal care and control. Empty Cages Collective is part of an ongoing effort to expose the bedlam and horror that goes on at ACC, and the New York Post recently picked up the story. Read all about it
here
.
Empty Cages Speaks Out for Cats Killed by Computer Glitch
July 15, 2012
Dozens of rescue cats have been mistakenly killed because of a computer glitch, activists say.
The so-called death-row database at the New York City Animal Care and Control shelter is failing felines, they claim, by neglecting to inform the centre when cats have been requested for adoption.
'They're using the animals as guinea pigs,' said P.J. McKosky, head of the Empty Cages Collective in Brooklyn.
'They're working out the kinks without a safety net, and that's resulted in deaths.'
Read the full article from the Daily Mail
here.
The New York Times Covers ECC Campaign
July 12, 2011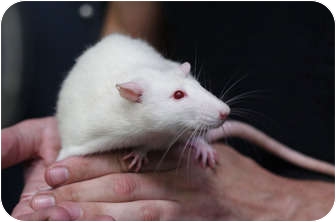 If a rat skipped across the subway tracks, caked in soot, eyes burning red, splashing in the sewage, certain thoughts would most likely come to mind.
Cute would probably not be one of them, but Stephanie Dietz might disagree.
Last week, Ms. Dietz, 25, from Bushwick, Brooklyn, invited into her home two cousins of such creatures -- both spayed females rescued from possible death in a Queens laboratory two weeks ago.
Empty Cages Collective, an animal advocacy group, acquired these 2 -- and 39 more -- white rats and mice from an area college, which agreed to surrender them if the group promised not to reveal the school's identity, according to P. J. McKosky, the organization's coordinator.

Williamsburg Courier Highlights Successful Cat Adoption Event
June 24, 2010
NY Times
April 27, 2010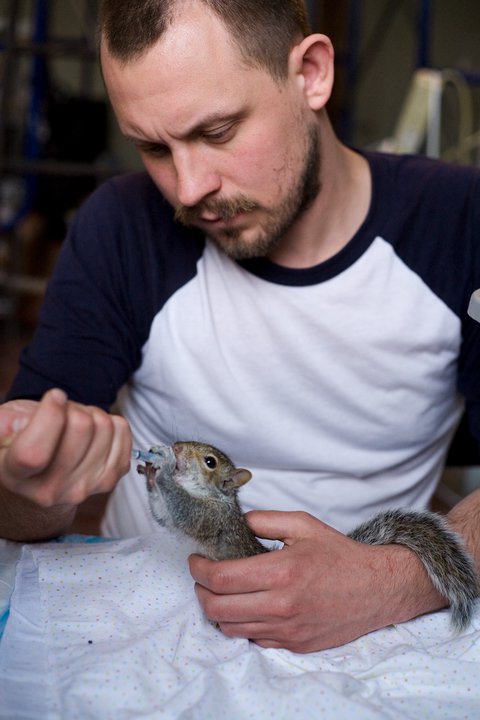 In a dimly lighted warehouse in Williamsburg, Brooklyn, a handful of orphaned baby animals, no bigger than dormice, squinted and opened their tiny black eyes for the first time a week ago in cages the size of shoe boxes.
Baby squirrels.
Hot Off (and On) the Press
April 10, 2009
The Williamsburg Greenpoint News + Arts newspaper featured Empty Cages Collective in a recent issue. Thanks to publisher Genia Gould for her support, and kudos to writer Athena Ponushis for getting PJ to stay in one place long enough for a quick interview! To read it click on the photo above. You'll need Adobe Reader, but kittens are optional!
ECC Gets Blogged
August 19, 2008
Michele Howley
, a friend to animals and adopter of one our bottle-baby kittens, visited the feral cat recovery space this past weekend and did a great write-up on her blog today. We've already gotten some donations and encouraging notes, and the cats and kittens are going to be thrilled with the toys and treats donated off the Amazon
WISHLIST
! Thank you everyone, we'll have lots of crazy kitten videos soon! To read the post and meet Murray, the magnificently goofy tiger click
HERE
.